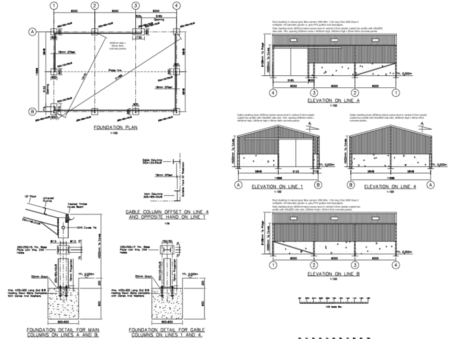 A challenging agricultural barn, hardstanding and access track were achieved via Agricultural Permitted Development Rights (APDRs), under Tunbridge Wells Borough Council.
This application was particularly interesting as the proposed property included both agricultural and equestrian use. In order for the applicant to avail of the APDRs, it was important for Patrick Durr Associates to understand the separation between the equestrian planning unit and qualifying agricultural planning unit.
The applicant required a new barn for hay and machinery storage but also proposed a new access to the barn and turning area. Under the appropriate APDRs we could only propose up to 465sqm of development in order to use the less arduous permitted development rights, which are decided within 28 days instead of 56 days.
During the preparation, much work was undertaken to ensure that no development area was wasted with the proposal, while equally the development was still able to function correctly.
Unfortunately, during the Council assessment period, questions were raised about the separation between the onsite equestrian use and the agricultural use.
Thankfully, with cited research and justification Patrick Durr Associates was able to address the Council's concerns and explain the situation succinctly.
Subsequently the application was approved, and now the applicant can happily continue their small agricultural enterprise.
If you have an agricultural planning project, please Contact Patrick Durr Associates to discuss how we may be able to help.