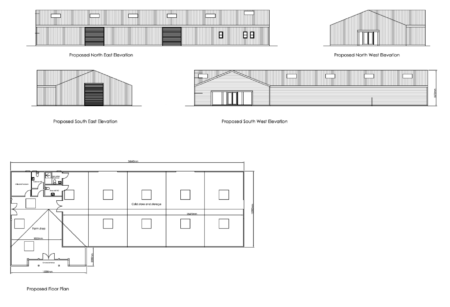 Patrick Durr Associates has successfully obtained planning permission for a new farm shop at an existing site near Marden, under Tunbridge Wells Borough Council.
The application site was an existing Pick-Your-Own (PYO) farm, along with some haymaking and other related agricultural activities. The site had been operating as a PYO farm for over 25 years and had been utilising Portakabin and other small buildings for its shop, packhouse and coldstore use.
In an attempt to clear the site and legitimise the main commercial activity, the applicants proposed a new all-in-one building to be sited nearer the existing access, and to incorporate all facilities provided by the ad-hoc mobile buildings.
Following a successful pre-application meeting with the Council, we worked with the applicant and the design team (www.chrissaunders.co.uk) to ensure that the building was not only aesthetically correct, but that it also worked for both the farm activities and the public.
The planning application was a short and swift process mainly due to the intensive work put in at the pre-application stage.
With a delegated decision for approval, the applicants can now happily look forward to the summer season 2018.
Please contact Patrick Durr Associates if you have a similar commercial enterprise that you are looking to enhance or take to the next level.